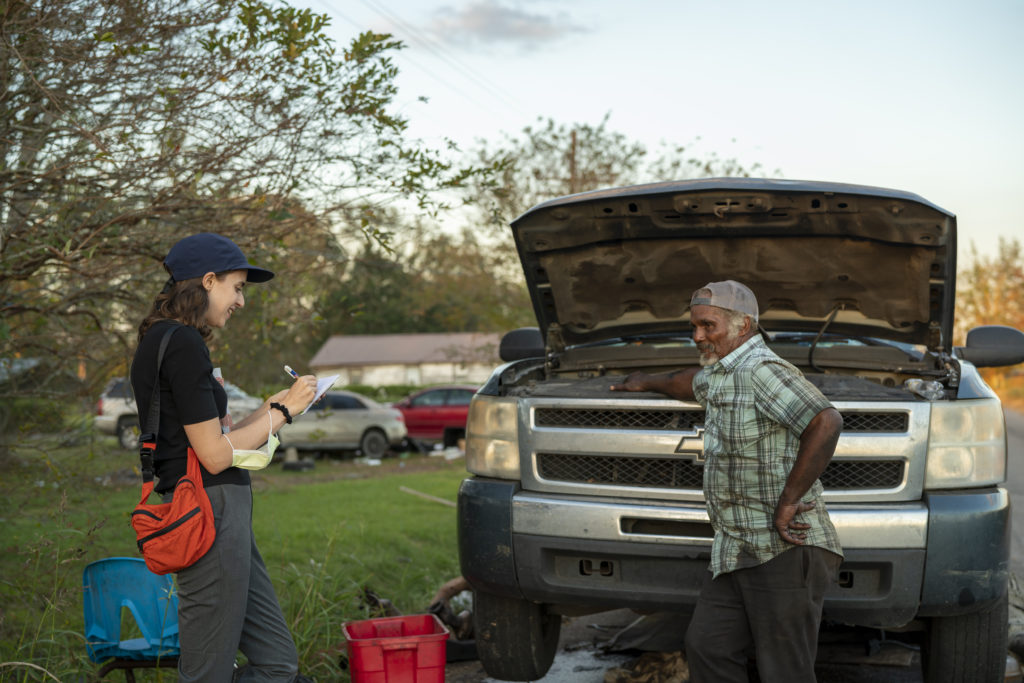 Ava Kofman is a reporter on ProPublica's national desk. She joined the newsroom in January 2019, after working as a contributing writer at The Intercept, where she covered algorithms, artificial intelligence and surveillance technology. In 2020, she reported with colleagues on toxic air pollution across the United States. Their award-winning work on America's "Sacrifice Zones" was credited with helping spur reforms.  Kofman previously edited The New Inquiry. Her work has also appeared in The New York Times Magazine, Harper's Magazine, and The Atlantic, among other publications. She lives in Los Angeles. @AvaKofman
What's the most important lesson you've learned as a writer?
Revise. Revise again. Then one more time. Apologize profusely to your editor for all of the tiny changes you are making. Continue to make them. Some of the most lively moments in a story come from second-guessing and last-minute additions, cuts and tweaks. The story will need to be published eventually, but until it is, consider it unfinished. 
What has been the biggest surprise of your writing life?
It only gets harder! I suppose this is an open secret, but I've been continually surprised that the more I learn (or try to learn) about writing, the harder it gets. Thomas Mann puts it this way: "A writer is someone for whom writing is more difficult than it is for other people."
If you had to use a metaphor to describe yourself as a writer, what would it be?
I once heard that there are two ways to approach a first draft: as a diamond polisher or as a garbage compressor. I tend to do both. I start with the latter technique, ingesting and processing vast amounts of material and refuse. The writing in this phase feels like a lot of trash that would be unreadable to another person (and that I sometimes can barely understand myself). Eventually though, the pressure and heat starts to produce some ideas, phrases, sentences, and paragraphs. I would hesitate to call these gems, but they are durable enough to begin polishing.
What's the best piece of writing advice anyone ever gave you?
Start writing! And start earlier than you think. The longer you wait, the harder it gets. You can always do more reporting later. Even if you're just writing a memo, or "fake writing," or pretending to write, start putting something down on the page. (Plus, the more material you produce, the more you'll be open to revising it.) I wish I could attribute this to a single wise source, but this advice has been given to me a thousand times by a thousand wise people. (Thank you to all of them).  I regret how often I fail to follow it.