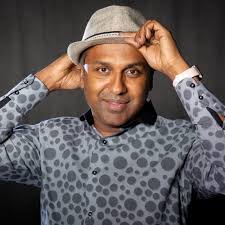 "I've been prodding my friend and writing guru Chip Scanlan to blog for years now and am delighted that he's doing it at last. I can tell you this: You'll pick up ideas that will transform your writing and you'll have some laughs along the way. From his textbook to in-depth classes to a quick tip that helps me get unstuck at just the right moment, I can't begin to quantify what I've learned from Chip since 1995."

Sree Sreenivasan
Co-founder digimentors
Former Chief Digital Officer of Columbia University, The Met and the City of New York.
---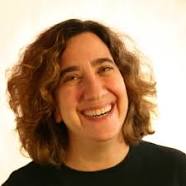 "I have learned more about writing and editing from Chip Scanlan than from anyone else I've worked within 25 years of journalism and storytelling.

Chip made me a good editor by coaching me through his writing column "Chip on Your Shoulder," through our work on books, and side-by-side as we co-read words and constructed, deconstructed, and reconstructed what made the writing great or not-yet-great. I learned from Chip in Poynter seminars, in editing sessions in my office, sitting in the Great Hall at Poynter, or over meals together. Chip was my classroom, wherever we were. I hear his voice in my head even now when I work with writers, so he is still teaching me."
Julie Moos
Executive director, National Press Club Institute
Former Managing Director, News. McClatchy,
Former editor, Poynter Online


---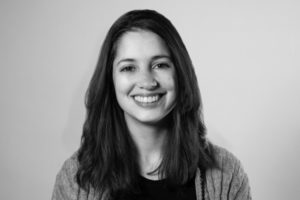 "I'd tried a few times in the past to write narrative profiles. But generally failed. Chip helped me get over that, working with me on a long narrative profile for the first time, and making it a less intimidating endeavor. I would never have been able to do it without his coaching.
When I was floundering and unsure how to improve, I needed some hand-holding. I felt as if I had stalled and didn't know how to notch my reporting and writing up a level. Chip showed me how to refine an idea and deal with it evolving. How to pick and report the details, strip away the excess, and polish. He showed me how to learn from other writers, equipping me with tools that I continue to use. If I had a rambling question, or uneasiness about something, he had ready advice from his bag of tricks. As if he'd heard the question before. A few times, even. Now, I know what I need to work on and how to work on it. He was understanding of how I, like every reporter, could be squeezed for time. But he encouraged me to keep going, and showed that it's still possible and worthwhile to carve out hours to work on meaningful larger stories, and to draft and redraft, and to think about it all. I haven't just learned how to handle bigger reporting projects. I also learned, I hope, how to be a better and more supportive editor."

Lois Kapila
Co-founder, Managing Editor, Dublin (Ireland) Inquirer
Shortlist, The Orwell Prize 2019
"Chip, your writing lessons are timeless. I read your old posts all the time and use them to teach my students. I remember your free-form writing exercise and anytime I feel stuck or intimidated about writing anything, I go back to just writing what is in my head. Putting pen to paper and writing. It gets so much easier to edit, organize and rewrite after that. So thank you for all you taught me and all that my students are learning because of you."


Vidisha Priyanka
Visiting Professor, the University of South Florida
Engagement Editor, Sr. Copywriter, Equinix

---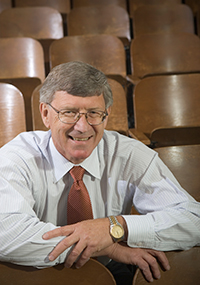 "Chip Scanlan's experience as a writer and a reader of work in progress informs his gifts as a writing coach. His incisive critique of my memoir refined the drafts and kept me going.
Years of writing and coaching have enabled him to organize his guidance into the beginning, middle and end of stories of fact and fiction. He knows the jams writers get into and how to help them move on. He knows the pride they take in their creation and is sensitive in helping make their work even better. Above all, he loves the art and craft of writing and inspires all who seek his care with the joy of work well done."
Trevor R. Brown
Professor and Dean Emeritus
School of Journalism, Indiana University.
---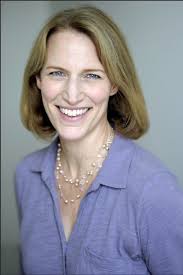 "I love Chip Scanlan! He is a master writing coach. He taught me the nugget I carry with me all the time: tell the stories only you can tell.
He means that you need to follow your intuition, go after the stories that are haunting you. What haunts one person is different than another person. But everyone has life experiences, scars, journeys that make up his or her life. Those experiences give you the vision and depth to see other stories, and to have empathy and write about them."
Diana K. Sugg
Enterprise editor/Writing Coach, The Baltimore Sun
Pulitzer Prize, Beat Reporting
---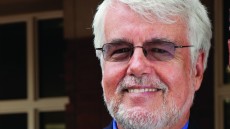 If you're interested in making the writing process less painful and the end result more readable, you need Chip on your shoulder.
Chips' always right there for me at two critical stages: When I start my first draft and when I finish it.

When I start, I hear Chip insisting (demanding, actually, shouting, even): Lower your standards! Although some might argue that my standards are plenty low to begin with, I take them down further. That lets me get something on the page.

When I finish, I seek out a movie of someone reading my story, an idea I first heard Chip describe a couple of decades ago. I ask someone to let me know what stops them, puzzles them, bores them. If there's nobody around, I do my best to create my own movie by reading the story out loud and cringing my way to discover as many bumps as I can. All of which gets me to the crucial revision stage of the process way faster (and less stressfully) than would ever have been possible without Chip on my shoulder.
Bill Mitchell
Climate Editor, National Catholic Reporter
Former Managing Editor, Poynter Online
Former foreign correspondent, Detroit Free Press

---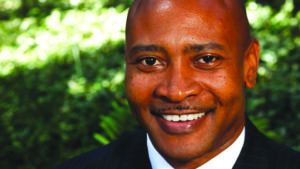 "Over the last 25 years, Chip Scanlan quietly revolutionized journalistic storytelling. Both as a writer and a teacher, he showed reporters how to thread narrative elements into their deadline work so that ordinary articles sparkled with details and action and drama. We take storytelling on deadline for granted these days, but the fact is that Chip was largely responsible for that shift. And millions of journalists—and their audiences—are grateful.
Chip has always been ahead of the crowd. He was one of the early advocates of the power of the personal essay. He was teaching writing for the web long before many editors began to grasp digital storytelling. He was using data for storytelling years before it became fashionable.Chip has always been about rigorous thinking, innovative ideas, clear-eyed reporting, smart analysis, and truth-telling. Those are the tools Chip shared with me, and when I teach storytelling to this latest generation of young journalists, those are the habits and skills I try to pass on. That's the impact of a master craftsman, and we can only hope his legacy endures."

Stephen Buckley
Director of Professional Development Programs
The Aga Khan University
Graduate School of Media and Communications
Nairobi, Kenya
Former Dean, The Poynter Institute
Former Managing Editor, Tampa Bay (Fl) Times
Former foreign correspondent, The Washington Post
---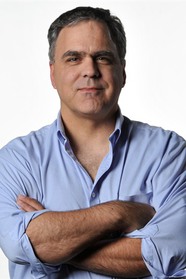 Chip Scanlan was my first journalism teacher—and my best.
Chip taught me:
1. the importance of working a story hard – harder than I imagined I had to, in my dilettante's conception. I'll never forget your observation that the best stories benefit from what amounts to a huge container of unseen notes, observations, interviews, data and otherwise invisible background material.
2. the importance of being curious — to this day, I tell young reporters that journalism is one of the few jobs where you're paid to get smarter, and, on occasion, where you're magically escorted beneath the crime scene tape, past the velvet ropes, behind the curtain.
3. the importance of being fair – I've long told colleagues that "objectivity" is a myth, that we're all biased people and that the best journalism doesn't shy away from taking a stand. Instead it demands that we adhere to a higher standard, actually: being complete, honest, accurate and fair.
4. the importance of accepting our subjects as they are – as a young reporter, I found it extremely difficult to shake the idea that the people we interview are not like us. It took a while for me to swallow this idea, but it made my interviewing and writing much deeper and certainly much more interesting

5. the importance of showing up – while I was writing my book, I made a point of sitting down at my computer every morning at 6 a.m., seven days a week, even if I had nothing to write. Some mornings I just looked at old notes or read a chapter in a reference book. But all that showing up eventually got the thing done, on deadline. (I'm not sure if your influence had anything to do with this, and in a way this works against my larger point, but by the time I got around to writing the last four chapters, I had worked so slowly that I had only about a month until deadline – in the end I wrote the chapters … I have no memory of writing them … and they are the best chapters in the book.)
Greg Toppo
Senior editor, Inside Higher Ed
Author, "The Game Believes in You: How Digital Play Can Make Our Kids Smarter"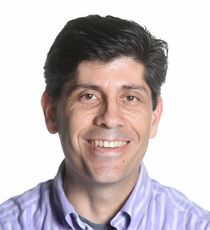 "Chip was one of the faculty members at a writing/editing conference I went to at Poynter years ago, so I knew he was going to be good. I just love his attitude about writing and editing. He understands the work it takes to work through the hard stuff to get to the great stuff.
He values the relationship between a reporter and an editor, and much of what he teaches revolves around those two people working together for the reader and for the story. A quote he put up at the end of the session captures that optimistic attitude: "Accept the flaws of your first draft to find the promise of the final story."
---
Scott Blanchard
StateImpact Pa. editor WITF;
Former enterprise and investigative team leader, York (Pa.) Daily Record/Sunday News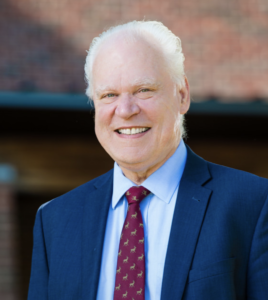 "My feeling is that anything Chip gets involved in is going to be done with the highest quality and with great attention to detail. I am a now, and since I first met him 25 years ago, a huge fan.
I first met Chip Scanlan in Cincinnati where we were judging the 1994 Ernie Pyle Awards. We both loved this contest, because it honored gritty human interest reporting. It also had stood the test of time. Plowing through the stack of entries, including some by famous journalists, Chip handed me an entry from an unknown young woman from the News and Observer in Raleigh. "You've got to read this," he said. Her name was Lisa Pollak, and her work jumped right off the pages when I began reading it. The bubble over my head said: "This guy Scanlan can sure spot good writing." As it turns out, Lisa won the Ernie Pyle that year and it was no fluke. Three years later at the Baltimore Sun she won the Pulitzer Prize for best Feature Writing. Suffice it to say, I stayed in touch with Chip, inviting him to The Dallas Morning News from time to time to coach our staff on good writing techniques. "
Robert "Bob" Mong
President, University of North Texas at Dallas and College of Law
Former Editor-in-Chief, Dallas Morning News