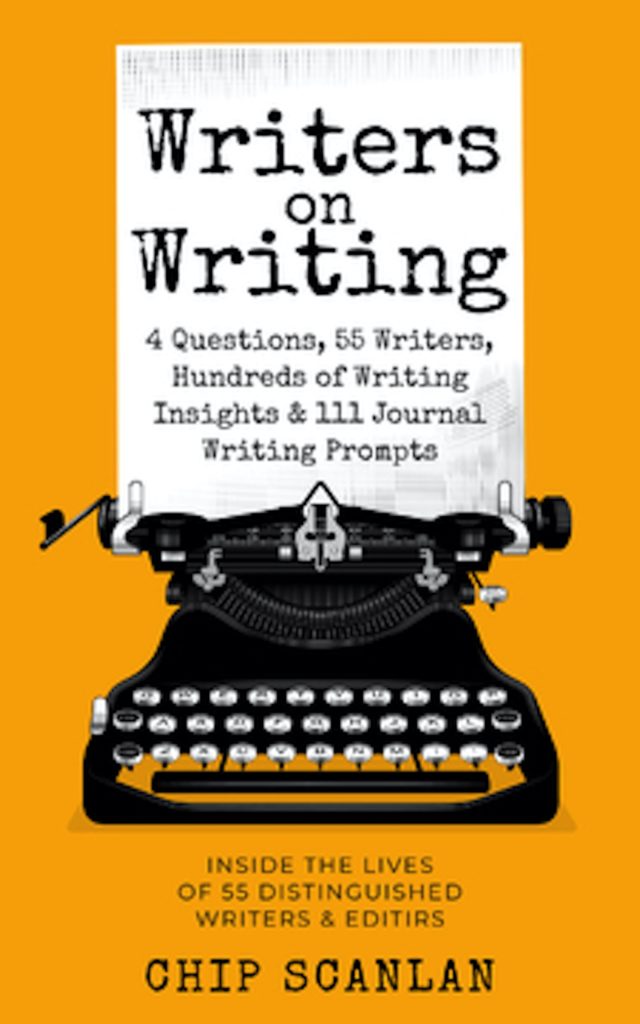 4 Questions. 55 writers and editors. Hundreds of writing insights. 111 journal writing prompts.
That's the formula behind my new book, "Writers on Writing: Inside the lives of 55 distinguished writers" available for sale on Amazon.com in paperback and Kindle editions. It's the ideal holiday gift to yourself or for the writers, editors, and readers in your life, and after the festivities end.
Great news! Right now, it's the #1 New Release in the Journalism, Writing and Reference categories on Amazon.
Its collection of interviews with 55 of our finest practitioners working today in journalism, fiction, and poetry delivers a panoply of insight, inspiration, and advice, which makes it an evergreen book, always there to give you a jolt of inspiration.
Contributors include best-selling authors such as Susan Orlean and Dan Barry; multiple Pulitzer Prize winners Lane DeGregory, Tom Hallman Jr., and Thomas French; award-winning mystery writer Bruce DeSilva; editor Jan Winburn, who has shepherded a long list of award-winning narrative nonfiction, including a Pulitzer Prize; acclaimed poet Patricia Smith, and Becky Blanton, a global TED Talk speaker and prolific ghostwriter.
You're probably familiar with some of those names as the book is drawn from the "Four Questions with… interview series that poses the same four questions to subjects:
What is the most important lesson you've learned as a writer/editor?
What has been the biggest surprise of your writing/editing life?
If you had to use a metaphor to describe yourself as a writer/editor, what would it be and why?
What's the best piece of writing/editing advice anyone every gave you?
Their answers are as diverse as they are, inspiring, instructive, and entertaining.
'By asking four questions to 55 of our finest writers and editors, Chip Scanlan has hosted one of the greatest writing conferences you will ever attend," Roy Peter Clark, senior scholar at The Poynter Institute and author of "Writing Tools," wrote in the book's foreword. "The answers from a rich variety reveal the complexity of the craft, with wide doors all of us can pass through on our way to growing as writers."
And COMING THIS WEEK," the second in the "Writers on Writing" series, "The Journal," which includes 55 coaching tips, 55 inspirational quotes, 111 journal writing prompts, and blank pages to record your observations, thoughts, and feelings about your writing process.
I hope you'll consider buying my books, which have been a labor of love and dedication to writers and their needs ever since I became director of writing programs and the National Writer's Workshops at The Poynter Institute where I taught for 15 years.
Should you like to know more about the process behind the self-publishing adventure that produced these works, I point you to "Behind the Books," a blog post on my website, thewritersonwritingbook.com, which features articles and two podcasts I appeared on.
I wish you and yours the happiest of holidays. Your support over the last two years, since I launched this blog, has been one of the best and most enriching experiences of my life. Thank you, dear readers.
May your writing and editing go well.