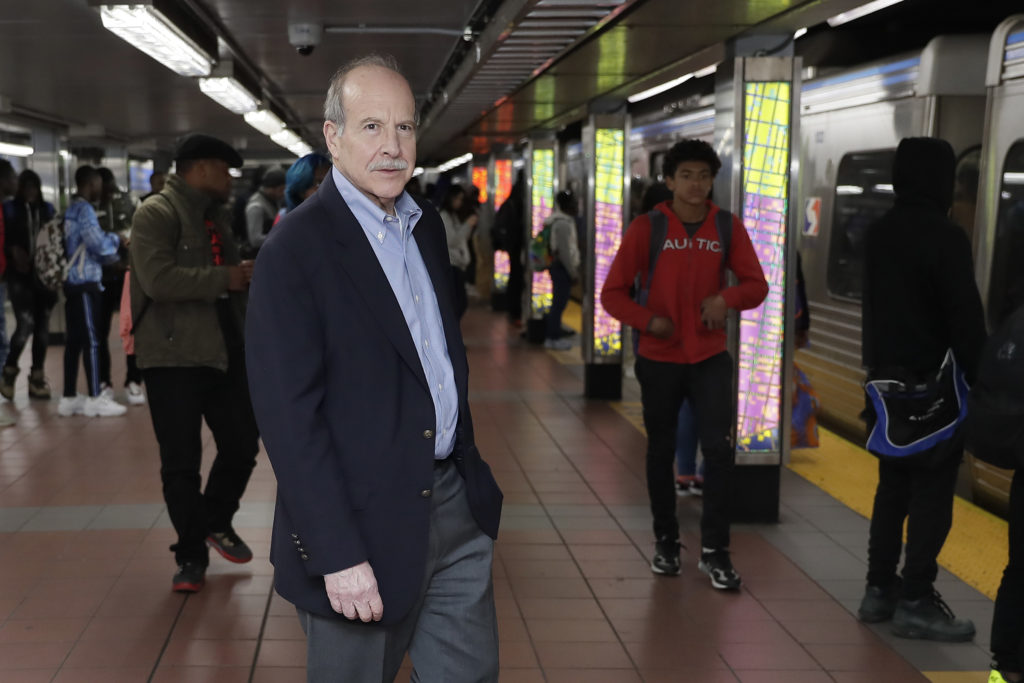 What's the most important lesson you've learned as an editor?
On stories about a controversy or a subject of sensitivity, do whatever is required to master the other side of the story. This is especially critical in investigative stories. Not only is it the right thing to do, journalistically, but it also will prove very valuable if you're ever sued for libel. It would be very difficult for a plaintiff in a defamation case to prove that a reporter has written a story "with a reckless disregard of the truth" if the writer has done everything possible to master and communicate the other side of the story. Equally important, once a writer has secured both sides of the story, it will lead to writing with more nuance and authority.
What has been the biggest surprise of your editing life?

Writing about how civil service exams for aspiring police commanders were compromised, I received dozens of phone calls from officers who had taken the sergeants, lieutenants and captains tests, explaining in detail what I had missed and pointing out specific test takers whose results were highly suspicious. The callers offered dozens of leads and thanked me for exposing what appeared to be a pattern of preferential — and illegal — treatment for some officers. These stories were published just a few years after my colleague Jonathan Neumann and I had written a series about criminal violence by the Philadelphia police, and we were considered "public enemies" by the mayor Frank L. Rizzo, a former Philadelphia police commissioner. A typical call from one of the police tipsters began this way: "Marimow, I never thought I'd be calling a newspaper. Especially not The Inquirer. And especially not you. But, pal, you're telling it like it is, and the Police Department wants to thank you." Before ending the call, the tipster would often supply the names of specific officers who had failed the civil service tests in the past and were suddenly ranked in the top handful of more than 5000 cops who had taken the sergeants test.
If you had to use a metaphor to describe yourself as an editor, what would it be?
A Haverford Township sanitation engineer, a job that I had one summer in college for $1.80 an hour: Like an editor, I took pride in my work; I got to know my colleagues and the people who lived on my route. I've always tried to focus on the fulfillment of a job well done — whether making a difference through our stories or hauling trash on the streets of Havertown. In the case of my summer job, the fulfillment came in knowing that the trash was off the streets until the following week; I was getting into excellent physical condition, and I learned that everyone — especially my full-time colleagues on the sanitation crew — had great life stories to tell.
What's the single best piece of editing advice anyone ever gave you?
I think the best advice I ever got about writing was from Gene Roberts, who used to say that every good story should be brimming with "color, quotes and anecdotes." As I recall, one of Gene's first editors at the Goldsboro (NC) News-Argus was blind, and he demanded that Gene's stories make him see. And as with all Gene Roberts' kernels of wisdom, he delivered it in his inimitable North Carolinian drawl.
Bill Marimow, a two-time Pulitzer Prize recipient, has led three news organizations — The Philadelphia Inquirer and The Baltimore Sun as editor in chief and National Public Radio (NPR) as the vice president of news. As a reporter at The Inquirer, Marimow received the Pulitzer Prize for public service in 1978 for stories he wrote with a partner on criminal violence by Philadelphia police, and again in 1985, for his investigation of the Philadelphia police K-9 unit. In addition, Marimow received two Silver Gavel Awards from the American Bar Association and two Robert F. Kennedy awards — the first, for his work as an Inquirer reporter and, the second, for his work as vice president of news at NPR. He was editor in chief of The Inquirer from 2006 until spring 2017– with one year off teaching at the Walter Cronkite School at Arizona State University. He is a 1969 graduate of Trinity College from which he received an honorary doctorate degree. Marimow studied First Amendment law at Harvard Law School as a Nieman Fellow. After retiring from The Inquirer in January 2020, Marimow joined Brian Communications as a senior adviser to Brian Tierney, the former publisher of The Inquirer.