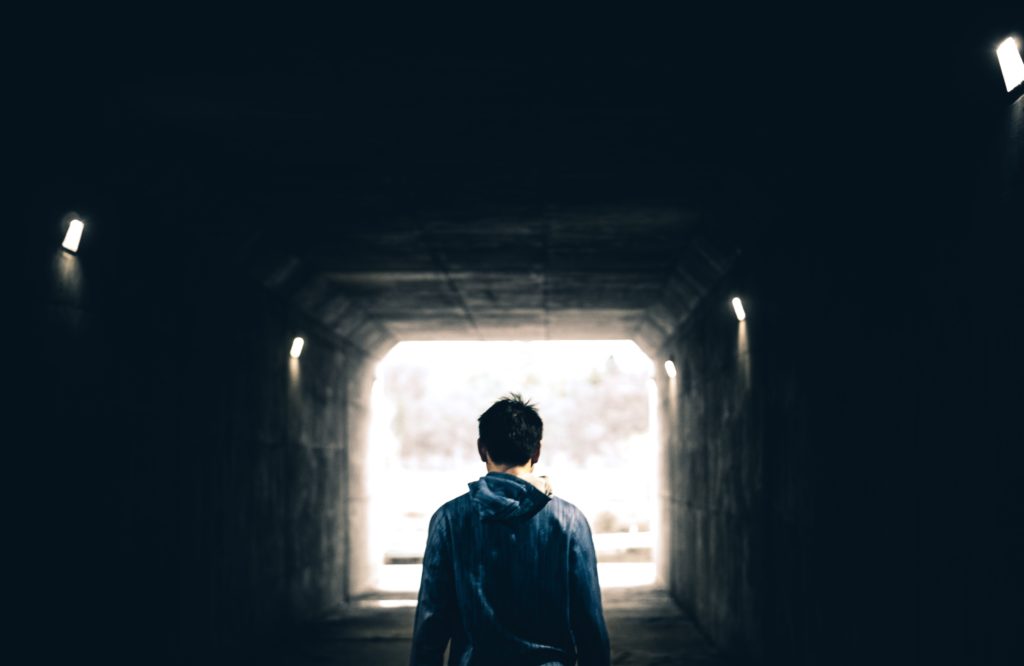 "We talked all night." "We looked up and realized the restaurant was empty."
How often have we heard these descriptions of successful dates, those close, and perhaps apocryphal, encounters when two people reveal their personal histories to each other for the first time?
In the vocabulary of fiction, we would say they're giving each other their backstory, revealing past actions and influences that shaped their personalities, the way they think and behave. An abusive parent? An inspiring mentor. A serious childhood illness. A painful breakup.
The literary device of backstory establishes what happens before the story that is the main plotline. It's the information that gives characters and narrative arcs a sense of personal and social history.
Writers use them to raise the stakes for a character. Can a young mother with a history of drug abuse keep the monkey off her back so she can keep her child from the clutches of a vengeful ex-husband or Child Protective Services?
A backstory makes a character's psychological motivations understandable. In Charles Dickens' "Great Expectations," why does the wealthy spinster Miss Havisham always wear her wedding dress even after it's tattered? Why does she leave the uneaten wedding breakfast and cake untouched on a table? Because in her youth, she was left at the altar, leaving her wounded and cynical. That's her tragic backstory, and explains why she torments Pip, the protagonist of the novel, and Estella, the orphan she adopted. She had intended to spare her ward from the suffering she endured, but couldn't resist causing her pain.
"My dear!" she tells Pip, "Believe this: when she first came, I meant to save her from misery like my own. At first I meant no more. But as she grew, and promised to be very beautiful, I gradually did worse, and with my praises, and with my jewels, and with my teachings, and with this figure of myself always before her a warning to back and point my lessons, I stole her heart away and put ice in its place."
Backstories are critical elements in a novel or screenplay although they should not dominate the front story which make up the scenes and exposition of the main action.
A back story has two purposes," writer Jessica Morrell says in her article, "What Backstory Can Do For Your Story." "A character's backstory comprises all the data of his history, revealing how he became who he is, and why he acts as he does and thinks as he thinks. It also reveals influences of an era, family history, and world events (such as wars) that affect the story and its inhabitants."
The writer needs to know each character's backstory, even though they may reveal only a small percentage. Lives are long. Just as people don't tell a new friend or lover every single thing about themselves during a first meeting, the effective writer parcels out the backstory judiciously rather than cramming them all in flashbacks that tear the reader from the main story that has grabbed their attention in the first place.
There are a variety of ways to introduce backstory, including flashbacks, exposition, dialogue, direct narration and a character's recollections. Whatever method you choose, avoid dumping background information on the story all at once.

"The most important things to remember about backstory are that (a) everyone has a history and (b) most of it isn't very interesting," Stephen King writes in "On Writing: A Memoir of the Craft."
"Stick to the parts that are, and don't get carried away with the rest," King says. "Life stories are best received in bars, and only then an hour or so before closing time, and if you are buying."
When Ernest Hemingway talked about the fact that only one-eighth of an iceberg shows above the water, he was describing a theory of omission that represents a form of backstory. In his short story, "Hills Like White Elephants," the backstory is that the couple sitting drinking wine as they wait for a train are discussing an abortion without ever saying the word. The original "Star Wars" movie and its first two sequels contain preconceived backstories that were later developed into prequels. Even its minor characters have backstories.
Other backstories are a form of foreshadowing. Early in the movie, "The Silence of the Lambs," which hews closely to Thomas Harris' novel, agent Starling, played by Jodi Foster, sees a lineup of the gruesome photos of serial killer Buffalo Bill's victims.
"Thus, when Catherine, the senator's daughter, is captured," Morell notes, "we're aware of the gruesome torments that await her. Further, because backstory reveals that Buffalo Bill keeps his victims alive for a certain number of days, the stakes are increased because time is running out for Catherine. When Starling confronts Bill in the climax of the novel, the backstory heightens the suspense."
Backstories reveal characters motivations as these examples in "Backstory: The Importance of What Isn't Told" by novelist K.M. Weiland demonstrate.

The inability to measure up to his younger brother, which fuels Peter Wiggin's anger and ambition (the "Ender's Shadow" series by Orson Scott Card)
The long-harbored guilt for brutal war crimes, which impels Benjamin Martin to avoid war (the movie "The Patriot").
The long years of loneliness which influenced John Barratt to accept the compulsory swapping of roles with his French lookalike ("The Scapegoat" by Daphne du Maurier).
As you compose your novel or screenplay and develop your characters, you have to know their backstory. Study the backstories in classic novels like Fyodor Dosteovsky's "Crime and Punishment," about Rodion Romanovich Raskolnikov, an impoverished law student who murders an elderly money lender. ShowTime's "Dexter" uses flashbacks to reveal how a serial killer with a twisted ethical compass is born. Dickens launches "David Copperfield" with backstory. The backstory of the "Harry Potter" series is the murder of Harry's parents by the dark wizard Lord Voldemort. Reread your favorite novels and study films to identify the back story, their purpose and the methods the writer used to develop and present them. to the reader
As you start work on your own story, it's crucial to answer a ton of questions about your characters to make sure you understand who they are and where they came from. Here's one of the most comprehensive that I've found. It's long, but essential if you hope to write a story that raises the stakes for its characters, furnishes psychological realism and above all, make readers understand how and why your characters behave as they do. Backstory has many purposes in the creation of realistic characters. The most important is that it helps readers care about them.