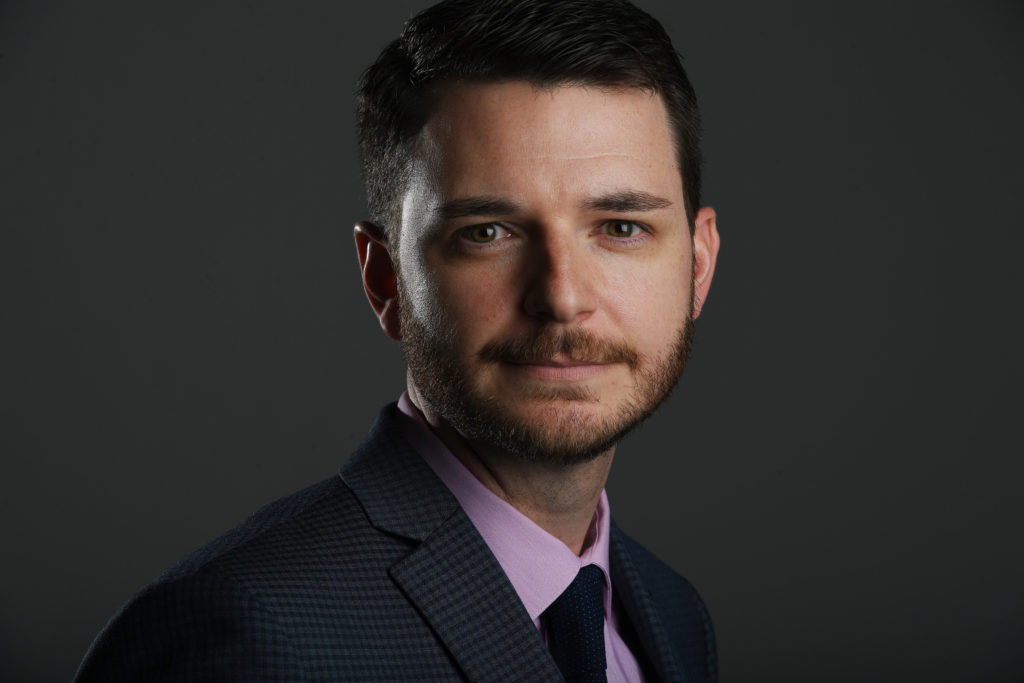 What's been the most important lesson you've learned as a writer?
So much about the way I approach stories has changed since the start of my career, but one lesson I learned early on has remained constant: Nothing matters more than the reporting. The most meaningful words in any story are the ones journalists earn before they ever sit down at a keyboard. I sometimes wish that wasn't true, because capturing a revelatory detail or scene never gets easier. In a way, though, I also find comfort in that reality. I'm not the most naturally gifted writer I know, but the best reporting days are, more than anything, a product of hard work, and working hard is a choice, not a gift.
What's been the biggest surprise of your writing life?
My obsession with structure. It's inconceivable to me today, but there was once a time when I didn't outline anything before I wrote it, and I'm sure readers could tell. Now, I start thinking about a story's potential architecture well before I'm done reporting it.
I just finished the draft of my first book, and it felt like I spent as many weeks working on structure as I did on writing. A blueprint of openings and endings — for the whole book, the chapters within it, the sections within them — migrated from dozens of notecards, spread out across the floor, to two massive sheets of paper taped to the wall in my home office. The journalist I was in college could never have imagined that scene.
What's the best piece of writing advice anyone ever gave you?
Get out of the way. In other words: don't overwrite; let your reporting do the work; cut the superfluous, whether that's the unnecessary turn of phrase or the repetitive detail. I don't know who first gave me that advice — or, rather, order — but I've heard some version of it from many great editors through the years. It's always true.
If you had to use a metaphor to describe yourself as a writer. what would it be?
I don't use many metaphors in my writing and am reluctant to apply one to myself now, but I guess I could go with woodworker? A good woodworker, from what I gather, invests in his raw material. He fixates on small details and cares about precision. He plans before he builds. And, in my case, he works for a wise forewoman who knows just what to do when he saws the leg off of a chair.
John Woodrow Cox is an enterprise reporter at The Washington Post, currently working on "Children Under Fire," a book being published by HarperCollins imprint Ecco. It will expand on his I series about kids and gun violence, a finalist for the 2018 Pulitzer Prize in feature writing.

He has won Scripps Howard's Ernie Pyle Award for Human Interest Storytelling, the Dart Award for Excellence in Coverage of Trauma, Columbia Journalism School's Meyer "Mike" Berger Award for human-interest reporting, the Education Writers Association's Hechinger Grand Prize for Distinguished Education Reporting and the National Association of Black Journalist's single story feature award. He has also been named a finalist for the Michael Kelly Award, the Online News Association's Investigative Data Journalism award and the Livingston Award for Young Journalists. In addition, his stories have been recognized by Mayborn's Best American Newspaper Narrative Writing Contest and the Society for Features Journalism, among others.

John previously worked at the Tampa Bay Times and at the Valley News in New Hampshire. He attended the University of Florida, earning a bachelor of science in journalism and a master of science in management. He has taught narrative writing at UF's College of Journalism and Communications and currently serves on the Department of Journalism's Advisory Council.