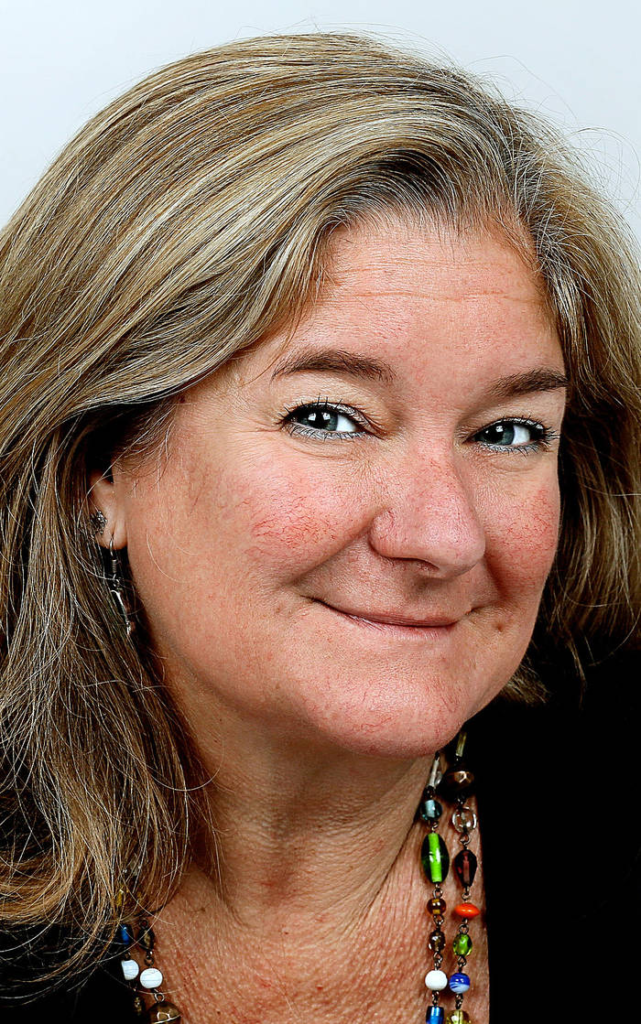 What's the most important lesson you've learned as a writer?
Listen and look around.As a young reporter, especially, I was so focused on gathering all the information I needed that I didn't pay much attention to things I thought didn't matter, or take down details like the color of the clouds or the timber of the coach's voice. Shutting up is hard for me, and I had to train myself to really savor the quiet, note the unanswered questions, and follow the meandering side trips that subjects take you on. I realized that sometimes the seemingly meaningless details open windows into a person's head or heart.
What's been the biggest surprise of your writing life?
The biggest surprise of my writing life — truly — was: Winning the 2009 Pulitzer Prize for feature writing.I never ever imagined, or even aspired to, that. It seemed so out of reach, I never even considered the possibility, and was floored when my editor told me they had entered my story as one of three features for the Times. I worked on that story for six months, and had 24 other bylines during that time. I didn't travel or incur expenses or do anything differently than for any other longer-form feature. And I wasn't even a finalist for the prize, just one of the top 10 who got "moved into contention by the jury." Before that, my biggest writing surprise had been in 1998, when I moved from a tiny bureau at the Virginian-Pilot to the downtown office and instead of covering three news stories a day, I started writing narratives, about one a week. One of my first was about an ice cream truck driver — pretty standard. But a copy editor stopped me in the hall to tell me how much she enjoyed MY WRITING. Not the story, or the information, but specifically MY WRITING. I cried in the bathroom. And knew then that I never wanted to be an editor.
What's the best piece of writing advice anyone ever gave you?
The best piece of writing advice anyone ever gave me was from Ronald L. Speer, who was my editor at the Virginian-Pilot when I was a young cub on the Outer Banks. He, and this piece of advice, turned me from a reporter into a writer: Put away your notes. The story isn't in your notebook. It's in your head. And heart.
I still stash my notes in my car or kitchen before I sit down to write.

If you had to use a metaphor to describe yourself as a writer, what would it be?
Ok, I have two metaphors: One from me, another from the girlfriend of former Times' writer John Barry.I would say, as a writer, I'm like a praying athiest. I'm too jaded and cynical to truly believe in the goodness of humanity, or some benevolent god, and I'm surrounded by ugly, often evil people in the news. But I'm still holding onto the hope that there is such a thing as universal truth and light, so I'm constantly searching for it, especially in the shadows.
John Barry's girlfriend once told me that my stories reminded her of Lucinda Williams' songs. I don't know if I'm really anywhere near that realm, but it's the best compliment I've ever gotten: To be able to write gritty, lyrical, earthy ballads that give voice to every day people — stories of folks struggling, surviving, and saving each other.
Lane DeGregory is a Pulitzer Prize-winning writer for the Tampa Bay Times who prefers telling stories about people in the shadows. She went to work with a 99-year-old man who still swept out a seafood warehouse, hung out with a boy trying to buy his first Valentine, followed a photographer taking portraits of dying children.
Lane grew up near Washington, D.C., and her parents read the newspaper to her every morning. At age 5, when the Watergate scandal splashed across the front page, she decided she wanted to be a journalist.
She graduated from the University of Virginia, where she was elected editor-in-chief of The Cavalier Daily student newspaper. Later, she earned a master's degree from the University of Virginia in rhetoric and communication studies.
For the first decade of her career, Lane wrote news stories for the Charlotte Observer, Daily Progress and Virginian-Pilot. In 2000, she became a features writer for the Tampa Bay Times (then the St. Petersburg Times).
Her freelance stories have appeared in Readers' Digest, High Times, Working Mother and Our State magazines. She wrote one travel book: The Insiders' Guide to North Carolina's Outer Banks.
Lane has been included in four journalism textbooks: Telling True Stories, Newswomen, Feature Writing, Always Get the Name of the Dog. Her stories are featured in four editions of America's Best Newspaper Writing: 2000, 2004, 2006 and 2008. And a 2018 story is included in that year's volume of Best American Newspaper Narratives.
She has won dozens of national awards, including twice winning Scripps Howard's Ernie Pyle Award for human interest writing and has been recognized eight times by the National Headliner Awards and eight times by the American Society of Newspaper Editors. In 2011, she was named a fellow by the Society of Professional Journalists.
Lane has taught at more than 100 colleges across the country, been adjunct faculty at the University of South Florida, sold-out webinars at the Poynter Institute, recorded YouTube videos on reporting and writing and spoken at journalism conferences around the world.
In 2017, she started a podcast, WriteLane. Each month, listeners on iTunes download an average of 4,000 episodes — on topics from coming up with ideas to finding features off breaking news to telling ghost stories.
Lane is married to a drummer, Dan DeGregory, and they have two sons in college, Ryland and Tucker. She also has a crazy cattle dog named Taz.